Team
The GreenPoint team offers collectively nearly one hundred years of proven China experience and expertise, including a commitment to deeply understand and engage the policy, commercial, and social dynamics that affect client interests in China. GreenPoint serves clients through full-service offices in both Beijing and Washington, D.C., enabling us to engage clients' China- and U.S.-based leadership teams to support strategy formation and implementation. Our bilingual team calls upon extensive relationship networks in China and the United States across government, business, academia, media, and civil society.
---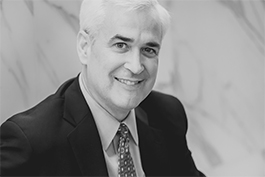 Daniel B. Wright
Founder and CEO
Daniel B. Wright is founder and CEO of GreenPoint Group. Dr. Wright assists clients through his nearly four decades of experience building bridges between people, resources, and public policy, eight of those years in China. Dr. Wright was formerly Senior Vice President and China practice head of the Albright Stonebridge Group, a global strategy firm based in Washington, D.C. Previously Dr. Wright served at the U.S. Treasury Department as Managing Director for China and the Strategic and Economic Dialogue (SED), where he provided strategic counsel to the Secretary of the Treasury Henry M. Paulson, Jr. and SED Special Envoy Alan F. Holmer for this Cabinet-level economic exchange with China. Dr. Wright worked exclusively on China policy issues, developing and coordinating interagency strategies to achieve prioritized objectives with Cabinet-level Chinese agencies. He co-led in the development of the U.S.-China Ten Year Energy and Environmental Cooperation Framework, designing outreach initiatives with key stakeholders in China's government and private sector and their U.S. counterparts. Dr. Wright worked closely with the office of then-Chinese Vice Premier Wu Yi and her successor, Vice Premier Wang Qishan (counterparts to Treasury Secretary Paulson), since effective engagement and support from the Vice Premier's office was a critical factor in reaching the breakthrough agreements associated with the Strategic and Economic Dialogue.
Prior to his appointment in March 2007, Dr. Wright was Vice President and Washington D.C. Office Director of the National Bureau of Asian Research, beginning in 2004. At NBR, he led the organization's external relations with U.S. Congress, media, and think-tanks, and advised members of Congress and staff on Asia-related matters. At NBR, Dr. Wright also designed and implemented policy-relevant programs in China and the U.S., including the national "Next Generation Leadership in Asian Affairs" fellowship program.
From 2000 to 2004, Dr. Wright served as the Executive Director of the Hopkins-Nanjing Program of Johns Hopkins University School of Advanced International Studies (SAIS), the premier educational joint-venture program between the United States and China.
From 1997 to 1999, Dr. Wright held a fellowship with the Institute of Current World Affairs, during which he lived in southwest China's Guizhou Province and wrote monthly reports from the perspective of grassroots societies in the country's hinterland, with particular focus on governance and socioeconomic development issues. He has also worked as Manager of Asian Affairs for the Washington, D.C. consulting firm Andreae, Vick & Associates. He began his professional career as a translator at the Foreign Language Bureau in Beijing.
Dr. Wright has been a visiting scholar at Qinghua University's School of Public Policy and Management. He studied Chinese and Chinese Literature at Beijing University, the Beijing Foreign Language Institute, and the Beijing Languages Institute. He speaks frequently on China and has published two books: The Promise of the Revolution: Stories of Fulfillment and Struggle in China's Hinterland (Rowman & Littlefield Publishers, 2003) and Wo Kan Zhongguo (China Through My Eyes), (published in Chinese by Guangxi Education Publishing House, 2000).
Dr. Wright is a member of the National Committee on U.S.-China Relations. He also serves on the Board of Directors for The John & Vera Mae Perkins Foundation and the United States Heartland China Association. He earned his Ph.D. and M.A. from Johns Hopkins University SAIS, his M.Div. from Fuller Theological Seminary, and his B.A. from Vanderbilt University.
Dr. Wright is based in Washington, D.C. He is fluent in Mandarin Chinese.
He is married to Guowei. They have four children: Margaret, Jon, Peter, and James.
Washington, D.C. Office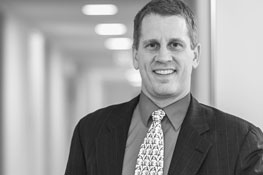 Paul Boesen
Chief of Staff
Paul H. Boesen is GreenPoint's Chief of Staff and also serves selected clients of GreenPoint Group. Mr. Boesen's work draws on work experience in investment banking and private equity for the Goldman Sachs Group in New York, Frankfurt, and Singapore; in 10 years in private higher education, with general management and China business development responsibilities for U.S. education companies; with the World Economic Forum in Geneva and as Representative in China in Beijing, China; and as an entrepreneur and owner of an English language school located in Bethesda, Maryland.
Mr. Boesen's responsibilities at GreenPoint Group include leadership of certain client teams and of GreenPoint's Washington, D.C. office. In addition, he directs firm-wide financial management, compliance, human resources, and strategic planning.
Prior to joining GreenPoint, Mr. Boesen served as the Executive Director of the U.S.-China Education Trust (USCET), a Washington D.C.-based non-profit organization that promotes U.S.-China relations through education and exchange for next-generation leaders. At USCET, Mr. Boesen oversaw program development and implementation for programs supported by the Ford Foundation, the Henry Luce Foundation, the Starr Foundation, and the U.S. Department of State, as well as general administration of the organization. He also oversaw USCET's formal institutional relationships with over 60 Chinese universities as well as its day-to-day relationships with the Ministry of Education and the Chinese Embassy in Washington D.C. In addition, Mr. Boesen directed USCET's implementation of a scholarship program that was the first to be publicly recognized as part of the Obama Administration's 100,000 Strong Initiative to promote U.S. study abroad in China. Mr. Boesen later served as Senior Advisor to the US-China Strong Foundation and on the Steering Committee of the US-China Strong Foundation's One Million Strong Initiative to promote Chinese language education in the U.S. K-12 Schools.
Mr. Boesen's background in Asian and Chinese studies commenced when he was awarded a Henry Luce Foundation Fellowship to support graduate-level studies in Asian Studies at the University of Michigan. He started Chinese language studies in the Princeton in Beijing program and continued his studies at Beijing Normal University. Later, he conducted research on China rule of law issues and continued language studies while a student at Harvard Law School.
Mr. Boesen is based in Washington D.C. He is proficient in Mandarin Chinese and also speaks some Bahasa Indonesia. Paul, his wife, Elizabeth, and their three children, Erik, Megan, and Hannah, reside in Falls Church, Virginia.
---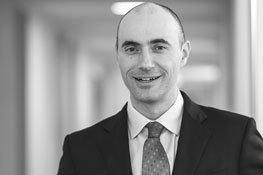 Alex Brenner
Vice President - Research
Alexander J. Brenner is Vice President-Research at GreenPoint Group's Washington, D.C. office. His work for clients is informed by eight years on the ground in China and a broad record of research and writing about contemporary Chinese issues. While based in Beijing, he wrote a column for Reuters on subjects ranging from consumption patterns of the emerging middle class to efforts to reform the education system to spur innovation. A fellowship from the Institute of Current World Affairs allowed him to report in long-form on aspects of China's urban transformation like the rise of automobile culture and the experience of migrant workers.
Mr. Brenner is the recipient of a fellowship from the Blakemore Foundation for advanced Mandarin study. He began his language training during his stint as a Yale-China Association English language instructor at Guangzhou's Zhongshan University. Mr. Brenner earned a B.A. in History from Yale, and an M.A. in China Studies from Johns Hopkins University-SAIS. He previously spent six years living and studying in Europe, and is proficient in French, Spanish, and Mandarin.
---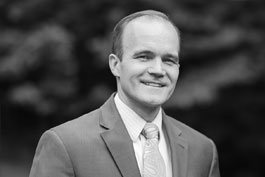 Cameron Turley
Executive Vice President
Cameron L. Turley is GreenPoint's Executive Vice President. In this role, he draws upon more than two decades of experience helping multinational companies develop and implement tailored strategies and tactical plans to achieve commercial goals in China.
From 2003 to 2021, Mr. Turley served in multiple roles at The Cohen Group, a global business advisory firm led by former U.S. Senator and Secretary of Defense William S. Cohen, where he helped to build one of the top China practice groups in the industry. As vice president, he led client engagements in a range of sectors including pharmaceuticals, biotechnology, healthcare, clean energy, agriculture, chemicals, consumer products, testing/certification, building materials, industrial packaging, financial services, and transportation. He also helped set up and manage two offices in China, coordinated high-level Chinese government interactions, and mentored the next generation of U.S.-China business professionals.
Mr. Turley began his consulting career at the international government relations firm Andreae, Vick and Associates in 2000, which was preceded by service at the U.S. State Department's Chinese School of Language Studies, where he developed diplomatic training materials.
Before moving to Virginia, Mr. Turley grew up in a suburb of Minneapolis, Minnesota and spent two years pursuing volunteer work in Asia. He subsequently graduated summa cum laude and valedictorian of Brigham Young University's David M. Kennedy Center for International Studies, where he majored in international law and diplomacy and Asian studies.
Mr. Turley is based in Washington, D.C. and is proficient in Mandarin Chinese. He is a member of the National Committee on United States-China Relations.
He and his wife, Lorinda, have six children: Kylee, Morgan, Isaac, Evelyn, Guonan and Meinan.
Beijing Office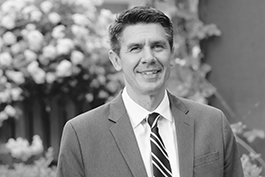 Travis Tanner
President
Travis N. Tanner is the Beijing-based President of GreenPoint Group. Mr. Tanner assists clients based on two decades of experience conducting research and analysis, briefing policymakers, directing programs, and building bridges between Chinese and U.S. government, corporate, academic, and non-profit communities.
Previously Mr. Tanner served as President of the U.S.-China Strong Foundation, an offshoot of the Obama administration's "100,000 Strong Initiative," a public-private partnership designed to equip the future generation of leaders with the knowledge and skills to engage productively with China. Mr. Tanner established and directed the Foundation's operations in China and drove engagement with key stakeholders and partners including Chinese and U.S. government officials, business leaders, academic institutions, media outlets, philanthropists, and students.
Mr. Tanner worked for over a dozen years in the think tank industry conducting research projects examining a wide range of policy issues facing the U.S.-China relationship, including China's intellectual property, technology standards and innovation policy, China's military development, and U.S.-China people-to-people exchange. He previously served as Senior Project Director at The National Bureau of Asian Research (NBR) and Director of NBR's Kenneth B. and Anne H.H. Pyle Center for Northeast Asian Studies. He was Deputy Director and Assistant Director of the Chinese Studies Program at the Center for the National Interest (formerly the Nixon Center) in Washington, D.C. He also worked as a Research Assistant at the Peterson Institute for International Economics.
Mr. Tanner is the author, contributing author, or co-editor of numerous publications on the strategic, economic and political dimensions of the U.S.-China relationship, including co-editor of five volumes of NBR's Strategic Asia series and U.S.-China Relations in Strategic Domains (Routledge, 2020). Mr. Tanner has also been featured in major media outlets in the U.S. and China.
Mr. Tanner is the recipient of the Doak A. Barnett and Hassenfeld Fellowships and received his M.A. in International Relations from the Johns Hopkins University – SAIS and the Hopkins-Nanjing Center and his B.A. in Chinese language and literature from the University of Utah. Mr. Tanner is Senior Advisor to NBR, a Tsinghua University Schwarzman College Industry Mentor, and member of the National Committee on U.S.-China Relations. He has also served as a leader in the Boy Scouts of America for over 20 years.
Mr. Tanner is fluent in Portuguese and Mandarin Chinese. He and his wife, Amy, and three of their four children, Zachary, Josephine, and Vivian enjoy living in Beijing.
---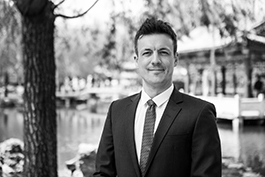 Ryan Etzcorn
Senior Associate
Ryan Etzcorn is a Senior Associate at GreenPoint Group. Mr. Etzcorn draws on eight years of experience working across the government and non-profit sectors in Washington, D.C., Guangdong Province, and Beijing. His work has focused on trade policy enforcement, Chinese overseas finance in the Global South, U.S.-China relations, and Chinese civil society.
Most recently, Mr. Etzcorn served as a Program Associate in The Ford Foundation's Beijing Office. At Ford, Mr. Etzcorn developed program management frameworks; led collaboration initiatives involving staff, grantees, and other stakeholders; and supported networking across Chinese, American, African, Latin American, and Indonesian partner organizations.
Prior to his work at the Ford Foundation, Mr. Etzcorn was awarded a Fulbright Research Fellowship focusing on the implementation of China's 2016 Charity Law in Shenzhen and Guangzhou, and on the law's impact on the role of civil society in public welfare systems.
Mr. Etzcorn has also served in Washington D.C. as a Team Leader and Trade Policy Research Assistant for the United States Trade Representative. In this role, he conducted research to support Section 301 investigations of Chinese intellectual property practices. He participated in a small USTR team tasked with leading the enforcement response by the U.S. Government across multiple agencies.
Mr. Etzcorn received Master of Public Policy and Master of Arts degrees from the University of Michigan's Gerald R. Ford School of Public Policy and Lieberthal-Rogel Center for Chinese Studies, respectively, and his Bachelor's degree in History and Psychology from Michigan State University. He enjoys performing frequently as a musician in Beijing, where he lives. He is fluent in Mandarin Chinese.
---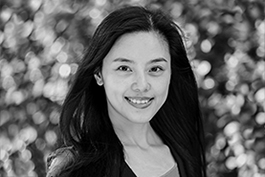 Leilani Lei Pan
Senior Associate
Leilani Lei Pan is a Senior Associate at the GreenPoint Group. Ms. Pan helps clients understand and navigate the policy and commercial environment in China by leveraging her two decades of experience in partner management, government relations, public policy, and corporate social responsibility.
Ms. Pan was formerly with General Motors (GM) China where she was most recently Senior Manager of Corporate Social Responsibility and Manager of Industry/Government Relations & Public Policy at the company's Beijing operations. Before she joined GM in 2008, she served as Executive Vehicle Line Director Assistant and Quality Director Assistant at Shanghai General Motors for five years, a joint venture invested by GM and SAIC Motor Corporation based in Shanghai.
Ms. Pan earned her M.A. in International Relations from the University of Nottingham and her B.A. from Xiangtan University, where she double majored in English and Business Administration.
Ms. Pan is native Chinese and based in Beijing. She reads, writes, and speaks fluent English.
---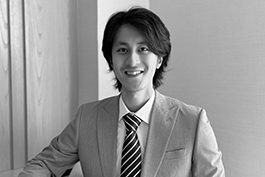 Chris Ng
Associate
Chris Ng is an Associate at GreenPoint Group, providing research and analysis for client deliverables focused on regulatory and industry developments in China. Mr. Ng is also a current Ph.D. candidate in Sociology at Tsinghua University, with an interest in urban-rural development, impact evaluation, and the well-being of left-behind children. He has previously worked for international organizations, NGOs, consulting firms, and start-ups.
Mr. Ng received his Master's degree in Global Affairs as a Schwarzman Scholar from Tsinghua University and his Bachelor's degree in International Relations from the London School of Economics. He is fluent in Cantonese, English and Mandarin.
---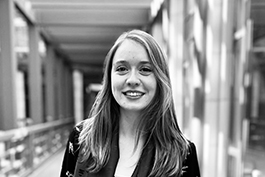 Jenna Wichterman
Associate
Jenna L. Wichterman is an Associate at GreenPoint Group. Ms. Wichterman's work at GreenPoint is informed by previous experience at the American Chamber of Commerce in China, the United States Senate Committee on Foreign Relations, the World Bank, and the Department of State East Asia Pacific Bureau's Regional and Security Policy office. While at the American Chamber of Commerce, Ms. Wichterman's research contributed to member companies' understanding of major China-relevant legislation in Congress.
Ms. Wichterman graduated from Tsinghua University's Schwarzman Scholars program in 2022 and is currently enrolled in Tsinghua University's Inter-University Program for Chinese Language Studies (IUP). Previously, she received the Harold W. Rosenthal Fellowship in International Relations while she interned at the United States Department of State. During her studies at Johns Hopkins University SAIS, Ms. Wichterman co-founded the SAIS U.S.-China Dialogue Initiative.
Ms. Wichterman earned an M.A. in International Relations from Johns Hopkins University SAIS, an M.A. in Global Affairs from Tsinghua University, and a B.A. from the University of Virginia, where she double majored in Foreign Affairs and Philosophy as an Echols Scholar.